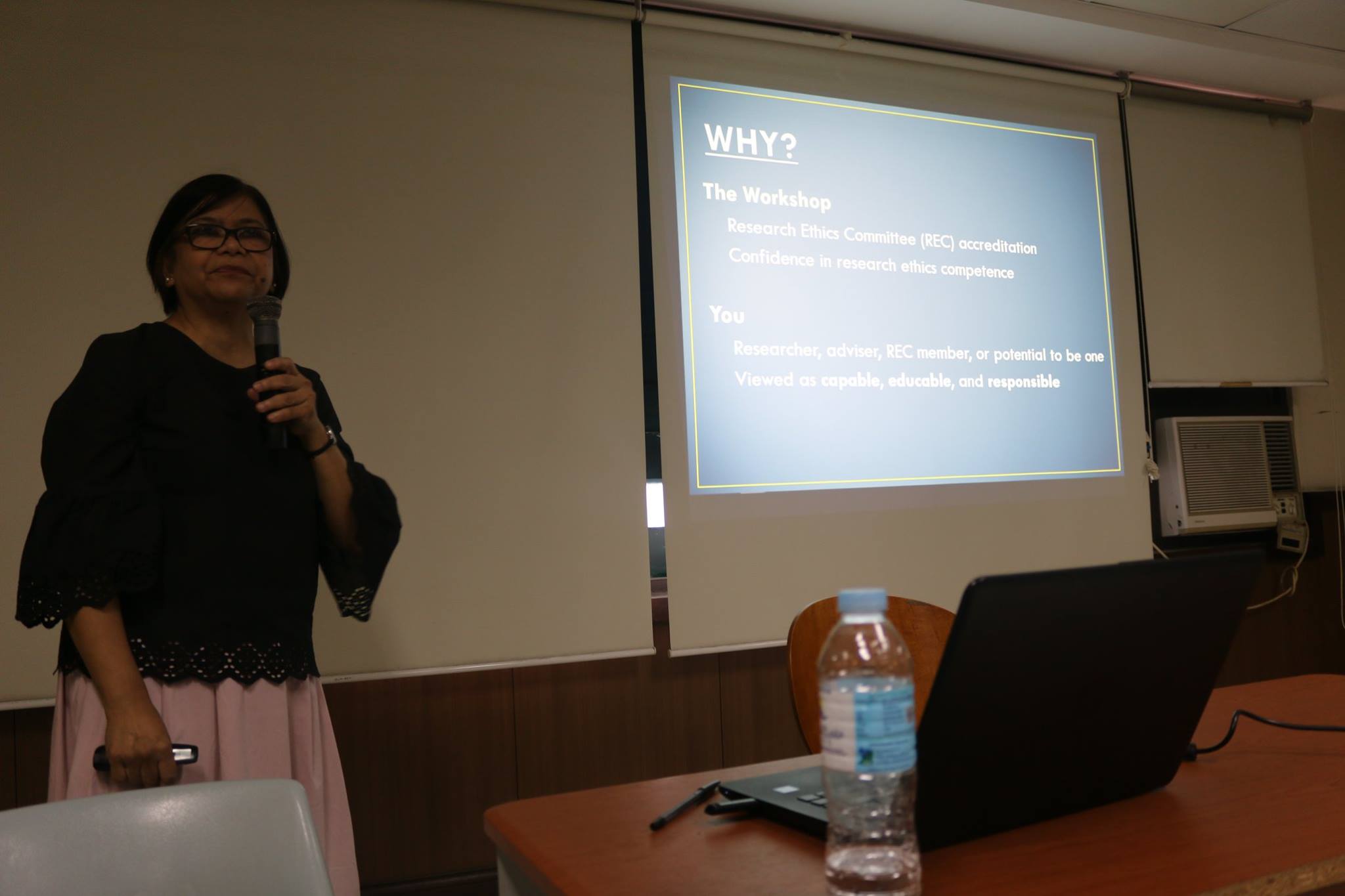 Basic Research Ethics Training
The Central Visayas Consortium for Health Research and Development (CVCHRD), in collaboration with the Philippine Health Research Ethics Board, conducted a simultaneous training on the Basic Research Ethics Training and Workshop on Standard Operating Procedures last September 25-26, 2018 at the Cebu Institute of Medicine (CIM), Cebu City, Cebu.


The trainings were officially opened with the warm greetings of the dean of CIM, Dr. Martiniano Zanoria. Around 90 participants from different colleges and institutions within Region 7 joined in the simultaneous trainings conducted. The 2-day training involved a series of lectures, breakout sessions, and workshops.
Basic Research Ethics Training
The Basic Research Ethics Training aims to provide the participants the basics for ethics in Research, focusing on Institutional Research Ethics Committee (RECs) and PHREB, and assist participants in establishing their respective Institutional Research Ethics Committee (RECs). At the end of the seminar-workshop, participants were expected to have enhanced awareness on the importance of ethics in research as well as an improved capacity for participation in the research ethics review system.

Participants were divided into four groupings and were assigned with different research proposals to work on. Workshops as well as role plays were done after the lectures to effectively assess the learnings of participants. 
IN PHOTO: Dr. Maria Salome Vios orients participants for what's in store for them during the two-day Basic Research Ethics Training.
IN PHOTO: Dr. Manuel Emerson Donaldo talks about the historical development of research ethics and international guidelines.
IN PHOTO: Participants working in groups during the workshop session.